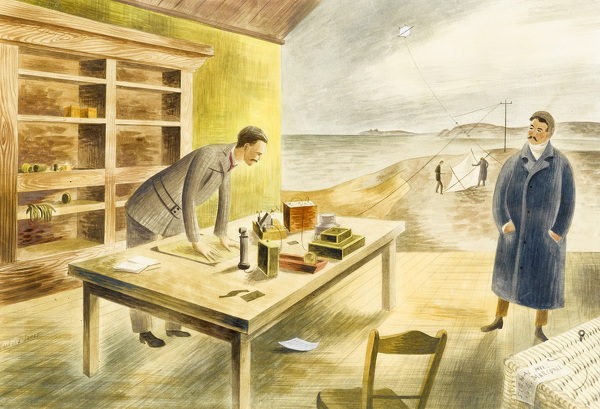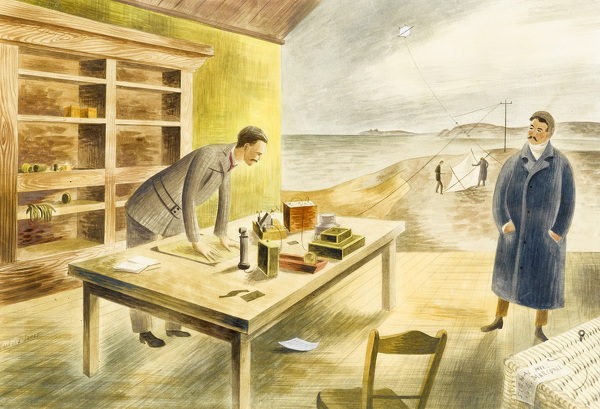 Hover over the painting to magnify (there may be an initial delay while the magnified image is loaded)
Barbara Jones (1912-1978):
Marconi Transmitting the First Radio Signals from Cornwall to Newfoundland, 1901
Framed (ref: 5804)

Signed, watercolour and pencil,
11 1/4 x 16 in. (28.5 x 40.5 cm)
See all works by Barbara Jones pencil watercolour men transport work 1.Master Designs WOMEN
Provenance: Abbott & Holder Ltd, London; private collection
Literature: Ruth Artmonsky, A Snapper Up of Unconsidered Trifles, 2008 p115
58 59
This watercolour was produced for the series of A Half Century of Progress,
commissioned by the Financial Times in 1950. Jones reputation as a water colourist
was already secure, having been one of the most admired – and certainly most
prolific – of the contributors to the Recording Britain project.