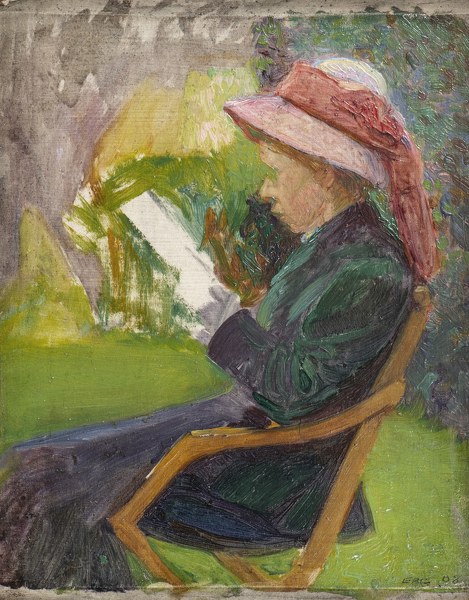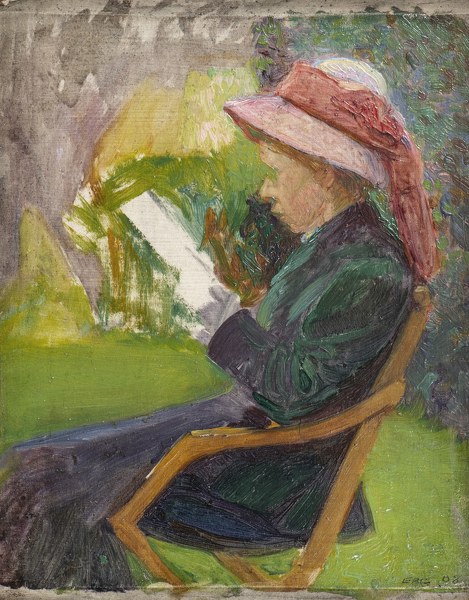 Hover over the painting to magnify (there may be an initial delay while the magnified image is loaded)
Edith Granger-Taylor (1887-1958):
Seated Woman, c. 1910
Unframed (ref: 10549)

Oil on panel
Inscribed 'ERG 08'
9.8 x 7.9 in. (25 x 20 cm)
See all works by Edith Granger-Taylor oil panel portraits women
Provenance: The Artist's Grandson
Edith Granger-Taylor began painting as a child, attending the Royal Academy Schools (1910), St. John's Wood Art School, and the Slade School of Fine Art for a term in 1919, where she studied under Henry Tonks.
The artist's grandson writes that 'her oil studies of this period, Edie was beginning to emphasise an aspect of colour and shape – of pattern – that would come to define her later, more 'modern' and often near-abstract style.'
We are grateful to Nicholas Granger-Taylor for his assistance.