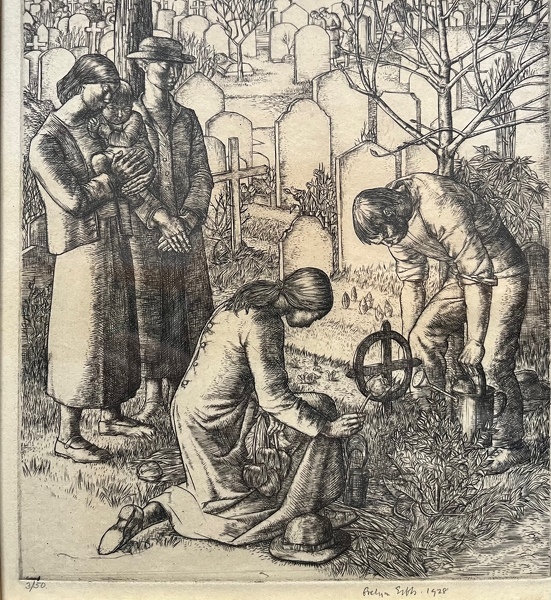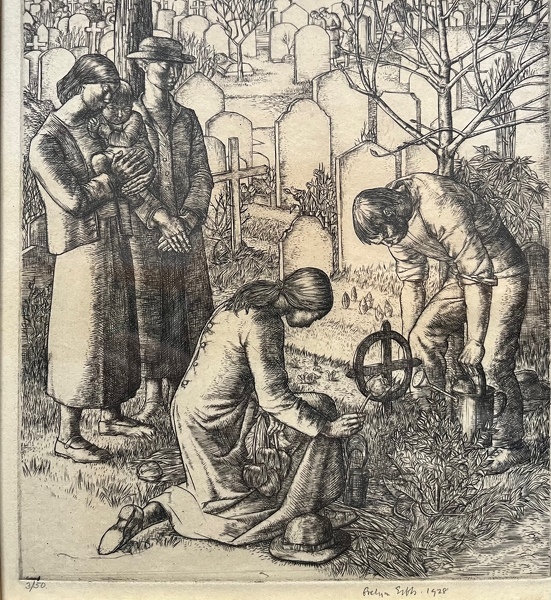 Hover over the painting to magnify (there may be an initial delay while the magnified image is loaded)
Evelyn Gibbs (1905-1991):
The Graveside, 1928
Framed (ref: 1186)
Signed, dated and numbered 3/50
Engraving, 7 x 6 in. (18 x 15 cm.),
See all works by Evelyn Gibbs engraving leisure religion WOMEN
Provenance: The Artist's Studio
In a fine black and gilded late 19th century print frame
Evelyn Gibbs was the 1929 British School at Rome Scholar in Engraving. The Graveside is one of Gibbs' most evocative pre-Rome images. The monumentality of the figures owes as much to J. F. Millet as it does to the Italian Primitives.

Although planned as an edition of 50 it is likely that Gibbs printed far fewer.

We are grateful to Pauline Lucas for her assistance.