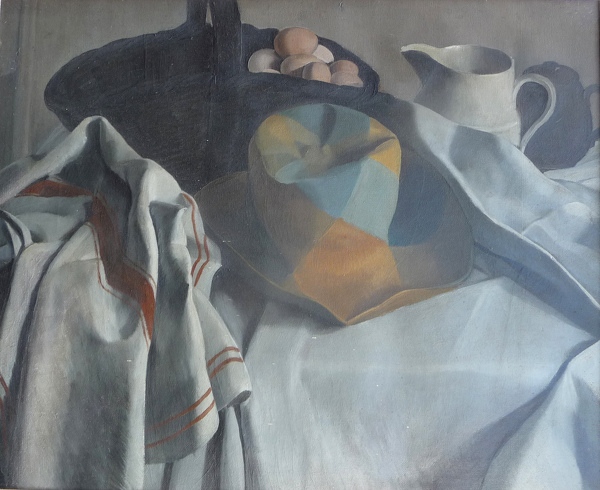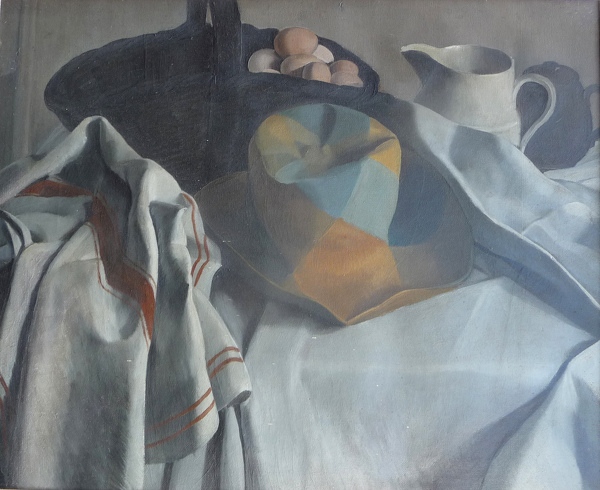 Hover over the painting to magnify (there may be an initial delay while the magnified image is loaded)
Dorothy Hepworth (1894-1978):
Hat and Basket of Eggs Still Life, 1927
Framed (ref: 5753)
Oil on Canvas
18 x 22 in. (45.7 x 55.8 cm)
See all works by Dorothy Hepworth oil interiors still lifes
Provenance: Private Collection since 1996
Exhibited at the Warren Gallery 1927 as 'Patricia Preece'. National Theatre 1996, no. 13.
This still life was painted on Hepworth's return to London, after having spent four years in Paris studying in André Lhote's studio. It is a fusion of the Bloomsbury style (she was associated with and promoted by the Bloomsbury group) and Lhote's machine age classicism.
Hepworth mostly exhibited under the name of her lifelong companion and fellow painter Patricia Preece whom she met at the Slade in 1918. As a result, their work has frequently been confused.
Preece (January 1894 – June 1966), became the second wife of Stanley Spencer, for whom she modelled, in 1937, but she did not leave Hepworth eventually evicting Spencer from his house but refused to divorce him. After he was knighted in 1959, she insisted on being styled Lady Spencer and claimed a pension as his widow.
Throughout their lives, the gregarious Preece exhibited and sold the shy Hepworth's paintings under her own name, causing the artist Augustus John to declare Preece one of the six greatest women artists in England. The Preece-Spencer relationship was dramatised in the 1996 Olivier Award-winning play Stanley.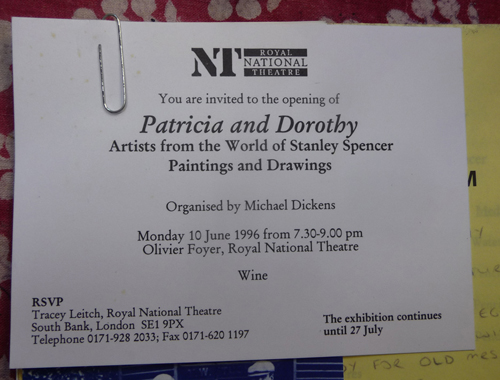 We are grateful to Michael Dickens for his assistance.