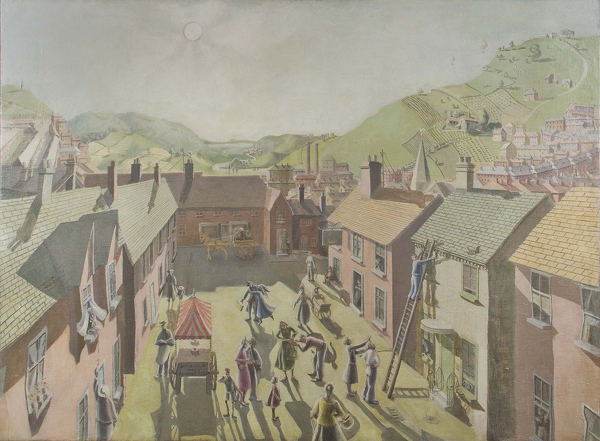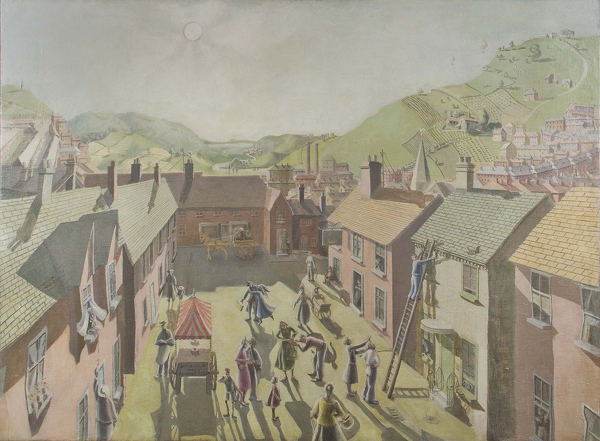 Hover over the painting to magnify (there may be an initial delay while the magnified image is loaded)
Drusilla Mary Way (1908-1997):
Village Scene, August 1928
Framed (ref: 6028)

Signed and dated August 1928
Oil on canvas
36 x 48 in. (91.5 x 122 cm)
See all works by Drusilla Mary Way oil architecture WOMEN
Provenance: Mary Adshead, thence by descent.
This painting – which was acquired by Mary Adshead and has remained with her family until the present day – portrays a combination of 18th century architecture and later workers' terraced houses, characteristic of many Welsh border towns.
Mary Adshead was at the Slade (1921-24) several years before Drusilla Way though
she might have acquired this 1928 composition when she was in London working on her mural The Four Continents for No. 2 Bedford Square. Way attended the Slade from 1925 to 1929.