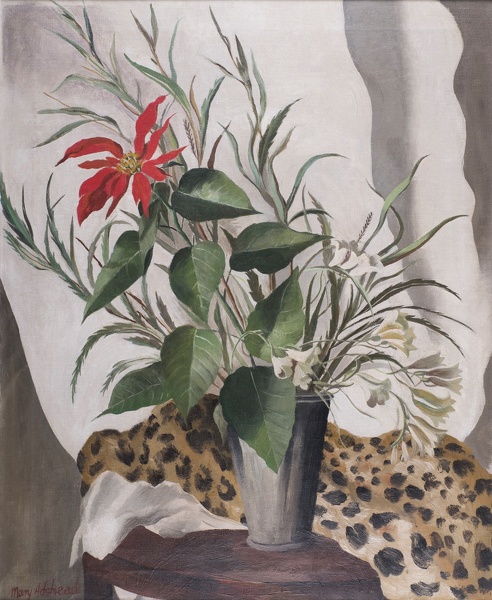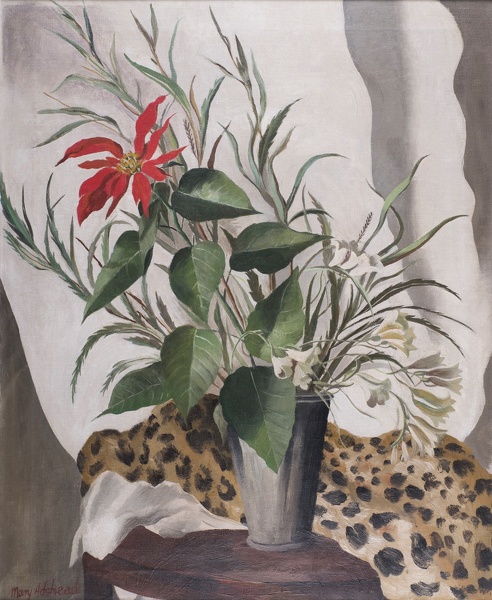 Hover over the painting to magnify (there may be an initial delay while the magnified image is loaded)
Mary Adshead (1904 - 1995):
Still-life of Red Lily with Leopard Skin
Framed (ref: 8489)
Signed
Oil on canvas
34 1/2 x 28 3/4 in. (88 x 73 cm)
See all works by Mary Adshead oil flowers Garden still lifes Slade Garden Museum WOMEN A Hanging Garden Mary Adshead (1904-1995) & Stephen Bone (1904-1958)
Provenance: The Artists Family
Exhibited: 'For Real: British Realists from the 20s and 30s', Museum MORE, Gorssel (September 15th, 2019 – January 5th, 2020).
As a noteworthy female artist, Adshead exhibited frequently at the Women's International Art Club from the mid –1930s, before serving on their committee in 1951. Working at a time when expectations of women were still largely confined to issues of domesticity, her prodigious professional output was noteworthy.
Adshead seems to have gone through a major stylistic shift at around the time this still-life was painted, in response to a growing awareness of Modernism in Europe. The fact that her flat in Hyde Park Gate was lent to Raoul Dufy when he visited one summer is an indication of wider sympathies that, while scarcely revolutionary, were not in accordance with her conservative art training under Henry Tonks at the Slade School of Fine Art.