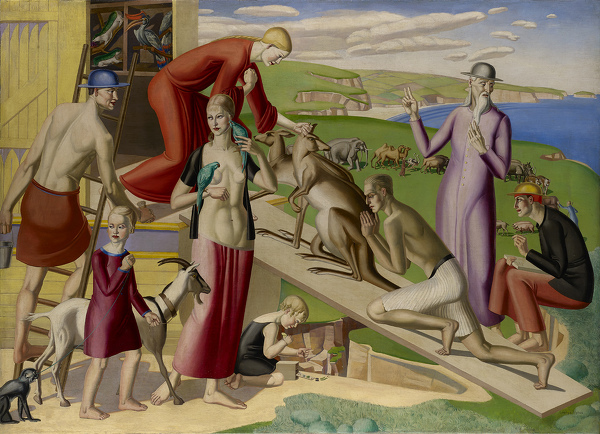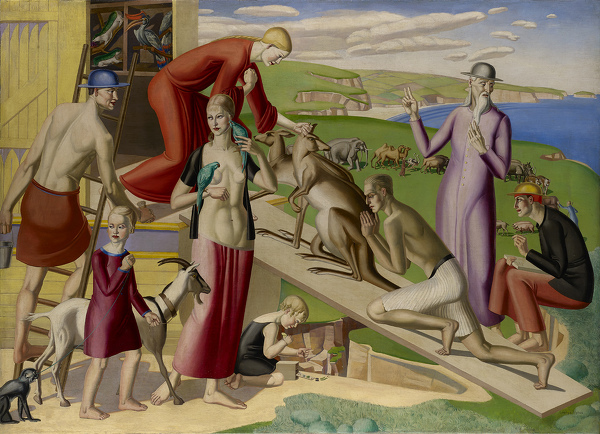 Hover over the painting to magnify (there may be an initial delay while the magnified image is loaded)
Gladys Hynes (1888-1958):
Noah's Ark, 1919
Framed (ref: 8638)
Oil
Signed and dated
39.4 x 59.1 in. (100 x 150 cm)
See all works by Gladys Hynes oil allegory men women 1.PORTRAIT OF AN ARTIST True to Life catalogue WOMEN
Provenance: Julian Hartnoll, mid 1970's;John Anderson; Godrey Pilkington, mid 1980's Whitford and Hughes, late 1980's; private collection Switerland until 2013; private collection London
Exhibited: Daily Express Young Artists Exhibition at The Galleries of the Royal Society of British Artists in Pall Mall in June 1927
Literature: The Sphere, June 18th 1927;
Patrick Elliot & Sacha Llewellyn; True to Life, British Realist Painting in the 1920s & 1930s, July 2017, ISBN 978 1 911054 05 4, Cat. 49, page 95.
Llewellyn, Sacha, and Paul Liss. Portrait of an Artist. Liss Llewellyn, 2021, p.350.
Noah's Ark was exhibited at the Daily Express Young Artist's Exhibition at The Galleries of the Royal Society of British Artists in Pall Mall in June 1927 where it was on sale for 100 guineas.
The work is highly original; with its well defined outlines, clearly delineated areas of bold and vigorous colour and hard-edged imagery, it shows the influence of Vorticism. Hynes was friends with Ezra Pound, the American poet and critic who gave the name Vorticism to the movement in 1913. In 1956 Pound wrote to Hynes: Wyndham Lewis certainly made Vorticism. To him alone we owe the existence of Blast
The Observer's Italophile critic P G Konody also saw the influence of the Italian Renaissance in Hynes work, writing in 1922, her assumed naivety, backed by consummate draughtsmanship, is perfectly delightful, her sense of humour probably unique among women artists"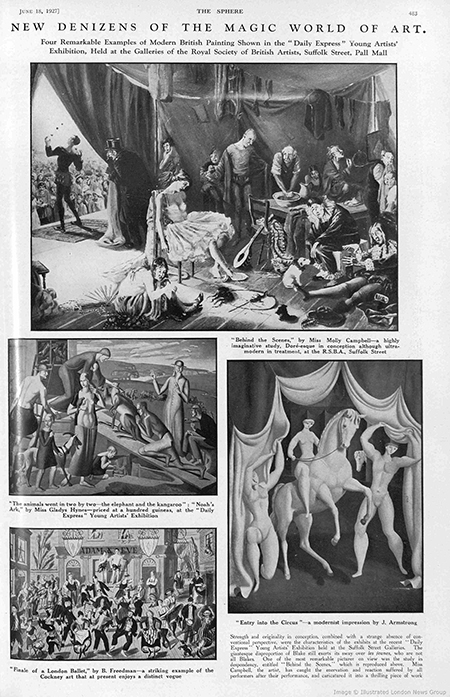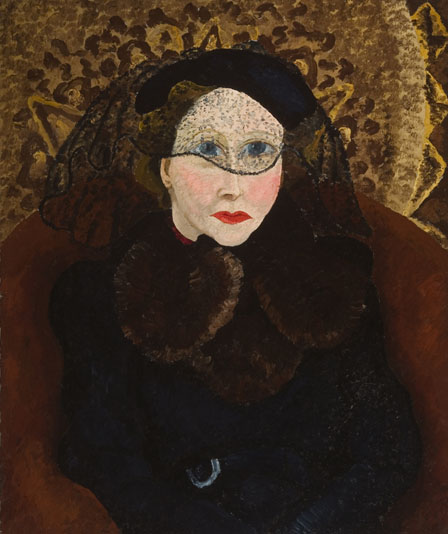 Portrait of Gladys Hynes by Sir Cedric Morris (1889-1982)
Oil on canvas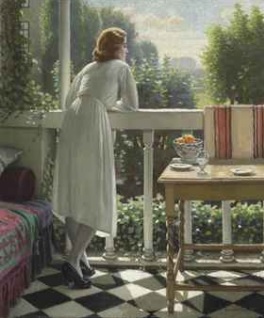 Miss Gladys on the Veranda by Harold Knight (1874-1961)
Oil on canvas