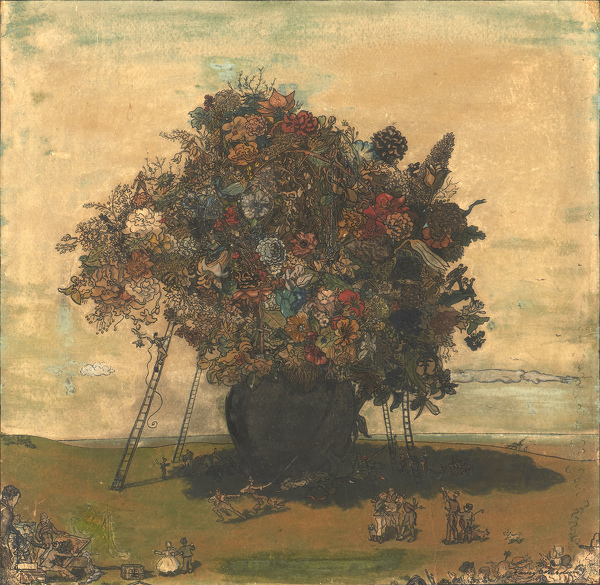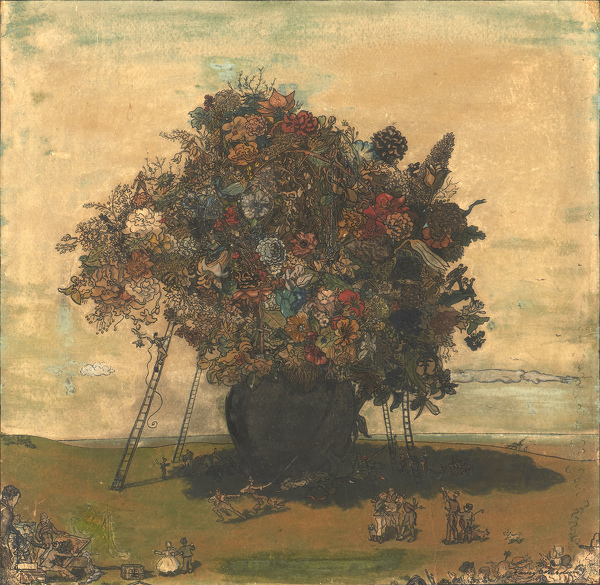 Hover over the painting to magnify (there may be an initial delay while the magnified image is loaded)
Nancy Nicholson (1899 - 1977):
William Nicholson at Work, 1918
Framed (ref: 9879)

Gouache on card
Signed
14.6 x 14.6 in. (37 x 37 cm)
See all works by Nancy Nicholson watercolour portraits women 1.PORTRAIT OF AN ARTIST 49 pictures Fifty Works by Fifty British Women Artists 1900 - 1950 Garden Museum Rediscovering Women Artist
Provenance: Private Collection
Exhibited: Sanctuary, Artist-Gardeners, 1919-39, Garden Museum, London, 25th February – 5 April, 2020
Literature: Christopher Woodward, Sanctuary: Artist-Gardeners, 1919–1939, published by Liss Llewellyn, 2020.
Llewellyn, Sacha, et al. Women Only Works on Paper. Liss Llewellyn, 2021, p. 13.
Llewellyn, Sacha, and Paul Liss. Portrait of an Artist. Liss Llewellyn, 2021, p.332.
In his book Flower and Still Life Painting (1928), Charles Holme considered that 'William Nicholson's popular reputation is that of a flower-painter above all' and that 'his work in this direction lies along the great line of tradition'. It is hardly surprising, therefore, that Nancy Nicholson has depicted her distinguished father, with her characteristic humour, painting a still life of flowers in a vase, any hint of spontaneity negated by the group of diminutive men on ladders carefully arranging the stems. In the corner, Nancy's husband Robert Graves, newly demobilized from the army, towers above the scene.
Of this work, the writer Candia McWilliam has commented, 'the language is satisfying in composition as one would expect of a printmaker, effective on contextualising and subversive levels as one would expect of a dedicated feminist, and richly, acutely seen, transmuting an apparent still life into a telling human dynamic'.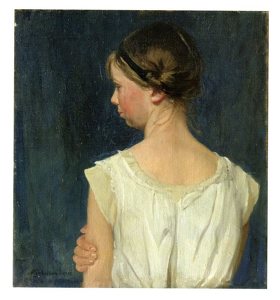 Nancy by William Nicholson,1912