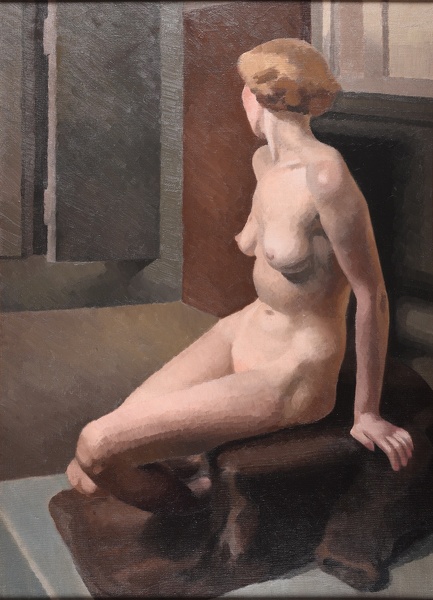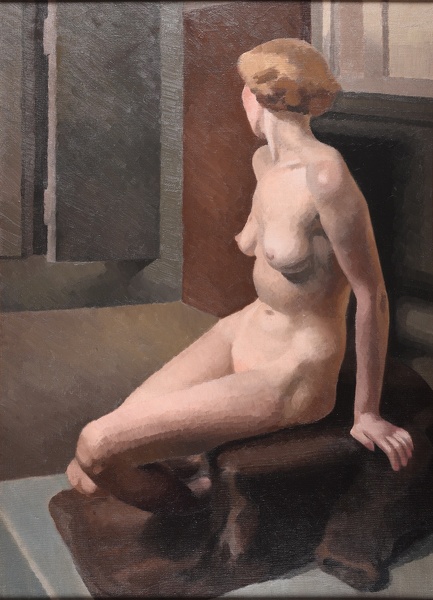 Hover over the painting to magnify (there may be an initial delay while the magnified image is loaded)
Phoebe Willetts-Dickinson (1917-1978):
A Seated Model in the Studio, late 1930s
Framed (ref: 7942)

Oil on canvas
29.9 x 22 in. (76 x 56 cm)
See all works by Phoebe Willetts-Dickinson oil interiors women 1.PORTRAIT OF AN ARTIST WOMEN
Provenance: The Artist's Family
Literature: Llewellyn, Sacha, and Paul Liss. Portrait of an Artist. Liss Llewellyn, 2021, p.107.
This study is likely to date to Willetts period as an art student in the late 1930's early 1940s.
Although by the interwar period it had become common for women attending art school to paint in the life class, some observers were still unenthusiastic. The idea that there was as 'something dangerously near to vulgarity' – as The Times critics had described Laura Knights' iconic Self-portrait (1913) – still lingered on.